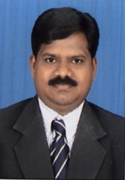 ( B.A., D.B.M., M.L.S. )
A master strategic implementer & promoter, last served as ( Admin & IR Head ) – Fame India Ltd. ( Formerly, Shringar Cinemas Ltd.) Mr. P. J. Sangode had a splendid career graph, served at various positions for last 10 years in Mumbai Region. He was known for his technical and administrative skills while serving with Bombay Intelligence Security ( I ) Ltd. & Dr Kerkar Genral Hospital. Mumbai. At MMAS the complete administration of the business activities are managed under his astute guidance. His experience boosts up technical execution in terms of contract staffing, statutory compliance and selections and procurement of technical staff. His last project was in Maharashtra Antibiotics Pharmaceutical Ltd, Nagpur on the subject " Human Engineering Management and Commitment to work of Industrial Workers".
( L.L.B., I.L.L )
An entrepreneur by heart though a professionalism in Legal & Personnel Management. Mr P. N. Thanawala has served with various big industries at corporate level in his field. He has worked as Sr. Personnel Manager for Garware group of Company & Hindustan Pencil Ltd, for 15 years in each. In presently as Sr. corporate Advisor for NISA, Asian Business Exhibition Conference ( ABEC), Tact India Pvt Ltd. Etc. His specialization in legal and handling HR, Personnel, IR matter at corporate level. More than 35 years experience in the same field is advising us with same speed as our Sr. Corporate Advisor in IR, Personnel and Legal Matters. His deep knowledge in HR practice is very helpful for selection and procurement of staff. Under his guidance a team comprising of young and motivated professionals is marching ahead making MMAS's success phenomenal as always.
( B.A., M.S.W. )
Executive Director and being one of the Sr. Corporate Advisor of the company play a pivotal role in planning and developmental activities of the company. He heads the entire legal & Personnel Management division of the company. As a resource procurement specialist his out-standing experience and expertise leverages- designing, understanding and delivering the best solutions for client's liaisoning matter, I R and personnel management. Mr Rajan Chougule has a professionalism experience of more than 18 years in several corporate industries. His nine years experience in SU Motors, Mumbai was the great achievement in the field of Personnel Management. The administrative policy and technique of establishment in Gala International is the memorable tenure for new comers. Also Mr Rajan Chougule is on the panel of Director of Rajeshree Shahu Shikshan Santhan, Mumbai.
Mr. Vinay Parkhi hones diverse industry experience of more than 15 years in taxation and financial matters that goes into the strategic designing of MMAS. Mr. Vinay has served various global corporations in numerous sectors at top financial consultant's positions. As the Tax Consultant of MMAS his ideas kept the organization surging high achieving growth, applying best management practices, with strategic planning activities. MMAS's missing to provide superior integrated taxation and financial solutions stand as our motivation ensuring procurement of the best resources for our clients'.
Our Services
Strategic initiatives